UEFA Champions League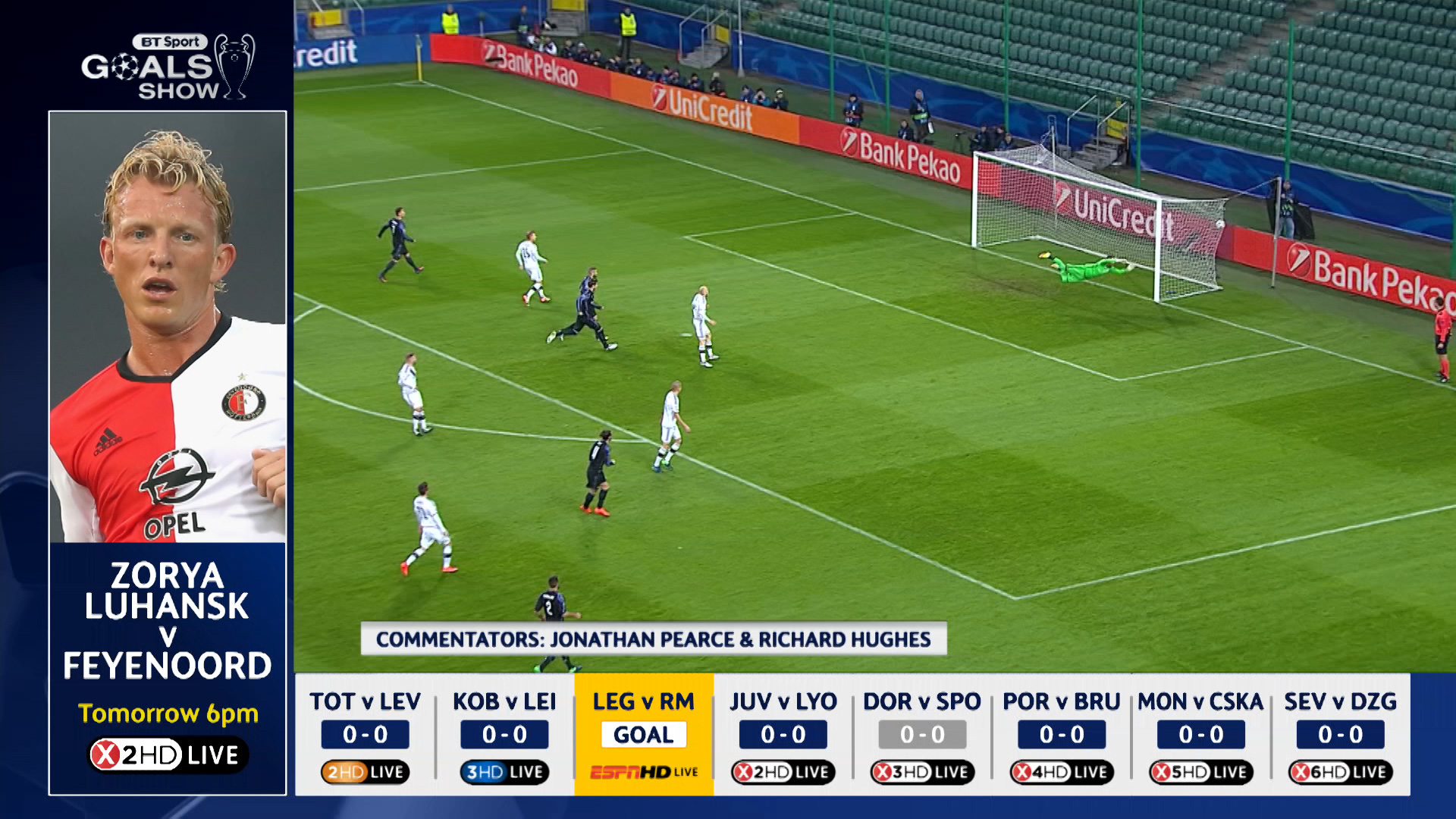 With BT's unprecedented awarding of the exclusive UEFA Champions League rights from the 2015 season, we had to harness our greatest strengths from each department in order to deliver a high quality and cohesive product.
Covering 145 games per season the requirements across a number of different platforms are vast. On a typical group stage evening, MOOV are in action across 9 productions.
We provide graphics to all 8 matches that are simultaneously in-play, including studio presentations, 4K UHD outside broadcasts, highlights edits and the RTS award nominated 'Goals Show'.
All of this requires in excess of 30 members of staff during the group stages of the competition, ranging from live graphics & AR operators, designers, NCam engineers, software developers & graphics co-ordinators.
Selecting state of the art augmented reality systems we were able to produce ground-breaking on screen content that really enhances the programme, all tied into the illustrious Champions League brand. This is supported through our relationship with the official data provider for this competition, which allows us to harness their vast catalog of historical & real time statistics. Through this we are able to provide audiences with extensive analysis and insight that's visually stimulating.
This significant graphical contribution added to an already high level of programming has created a revered product enjoyed by millions throughout the country – these high standards have contributed to BT being rewarded exclusive rights from 2018 onwards.