Throwback Thursday – PSA World Squash Tour
As a part of our 21st year celebrations, we will be looking back at some of the great projects we have been a part of.

In 2015 we were contracted to provide a complete production service for the PSA World Squash Tour. The first event was the J.P. Morgan Tournament of Champions from inside Grand Central Terminal in New York City. MOOV commissioned Timeline TV to build a unique fly away system consisting of Panasonic remote and radio cameras, Chyron graphics, Newtek 3Play and Clear-com talkback with Blackmagic routing and switching.
The team travelled with PSA to produce many events around the world, such as London, Philadelphia, Egypt, Chicago and Hong Kong. One highlight was producing the 2016/17 live World Tour Finals from the newly built $330m Dubai Opera House – the first ever sport event to be broadcast from this venue.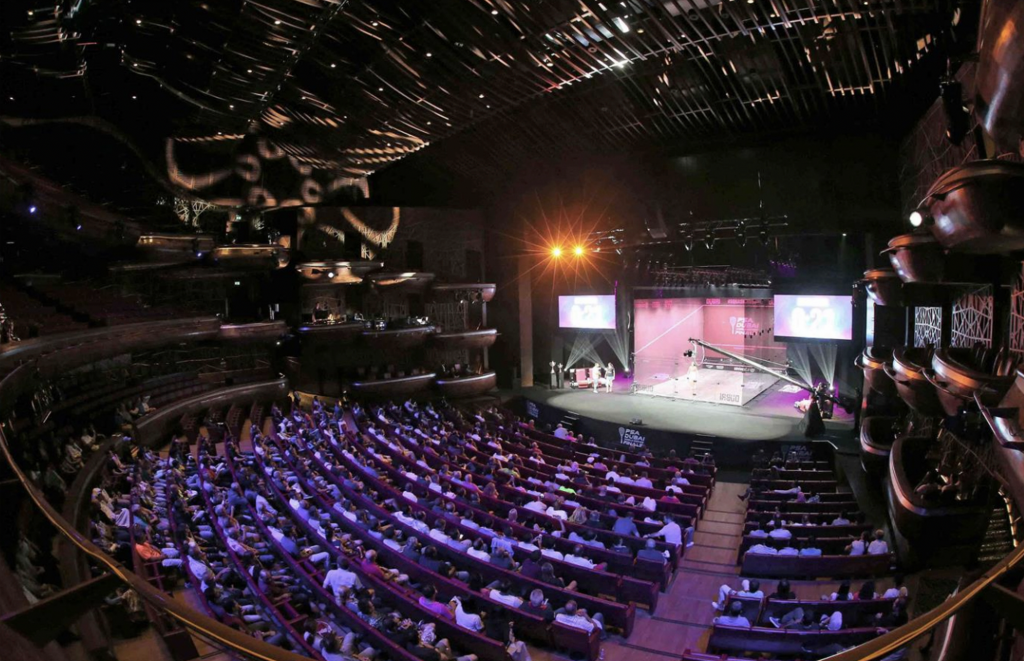 This was the start of a great relationship between PSA and MOOV that helped drive the sport and its appeal to broadcasters worldwide. Fast forward to today and the current pandemic has made it difficult for sports like squash with the first event in New York being cancelled. However, the resilience and hard work of the PSA has enabled them to still hold events at the highest level, which is great for squash and its athletes.